The Moore County News reached out to all four candidates for Metro Moore County Mayor with a seven question survey in order to allow our readers to get to know the prospective mayors ahead of early voting starting on Friday, July 15 and running through Saturday, July 30, 2022.  Election Day is August 4th, 2022.  The four candidates are Leanne Durm, Jayson Estfon, Keith Moses, and Sloan Stewart, and their answers to the questionnaire are being published, unedited, in alphabetical order by last name.  
1. Please introduce yourself, including experience and why you are running for mayor.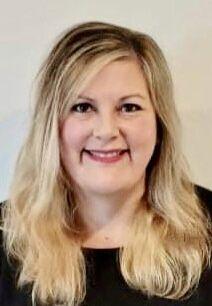 Leanne Durm: I am running for mayor, because I love our hometown. I love our red courthouse in the center of the town square, the smell of sour mash mixed in the morning dew, and watching the fog rise over the round bales of hay.
I mean where else are you lucky enough to get stuck behind a slop truck, when running late? Or, have the opportunity to haul slop? Even before I started grade school, I would try my best to wake up early, just to ride with Daddy to haul slop; and it's still a favorite memory of mine.
Where else are you still friends with classmates from kindergarten? I, actually, turn 50 this weekend, and some of my very best friends are my friends from kindergarten.
Not only do I love our hometown, I am equipped and qualified to be Metro Mayor.  I believe all of our mayoral candidates are capable of doing the job, yet I believe I will bring a certain level of skill and knowledge to the position.
Having worked in the U.S. Senate, the U.S House of Representatives, the Tennessee Governor's Office, for national organizations and multiple state agencies, I have been blessed to staff and work with very influential leaders.
But I wasn't hired, because of family connections, stature, or financial status, we all know that! l was hired because of my personality and reputation for being a hard worker and nice.
My two decades of public service experience coupled with a desire to make our hometown government more effective and efficient... better in some way... and my love of Lynchburg, our history, our traditions... that is why I announced my candidacy for Metro Lynchburg-Moore County Mayor.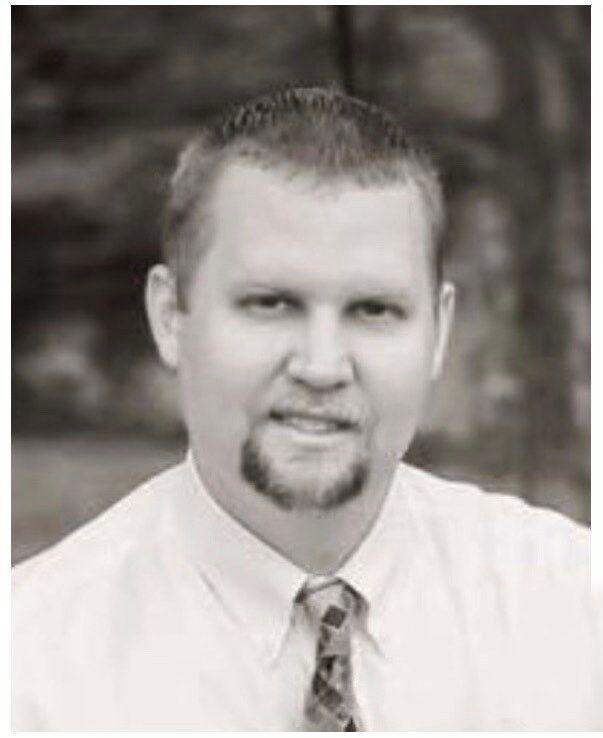 Jayson Estfon: My Name is Jayson Estfon. I am running for Mayor in Metro Moore County.
I'm a faithful Christian, Husband of 20 years to my beautiful wife, Jill. I'm a father of four children- Brock, Cannon, Eliza and Rhett. I'm an active member with the Metro Moore County Fire Department where I serve as a Lieutenant and Training officer. I serve as the secretary on the Moore County Emergency Communication Board.  I volunteer as a coach for Football and Baseball. I have worked for the same ownership in a privately held company for 24 years. Today, I serve as the Corporate Logistics Manager where I have responsibilities in three locations Tennessee, Michigan and South Carolina. My responsibilities include Shipping, Receiving, Purchasing, Inventory Control and Scheduling. My experience is not limited to just Logistics. Early in my career, I was a Machinist, Grinder, Bench Hand, Assembly Technician, Machine Programmer, Designer, Network Administrator, Supervisor, ERP Implementation Specialist (Required to learn the details of every job including accounting, quality & processing), Engineering Manager, Continuous Improvement Manager & IT Manager.
Why am I running for Mayor? -I feel that Moore County needs a leader that is dedicated to the continued controlled growth in the county while keeping this the small town that makes Moore County great. Moore County needs an innovative approach to governing, one that includes TEAMWORK, transparency, and accountability. Moore County needs a proven leader with years of experience working in a fast-paced unforgiving environment.  What make you qualified to be the next Mayor in Moore County?  - I have been a leader at the plant or corporate level for the last 15 years in a multi-million-dollar company. The budgets I oversee are 10 times that of Moore County's operating budget. Cost savings and right sizing operations is a part of my daily responsibilities.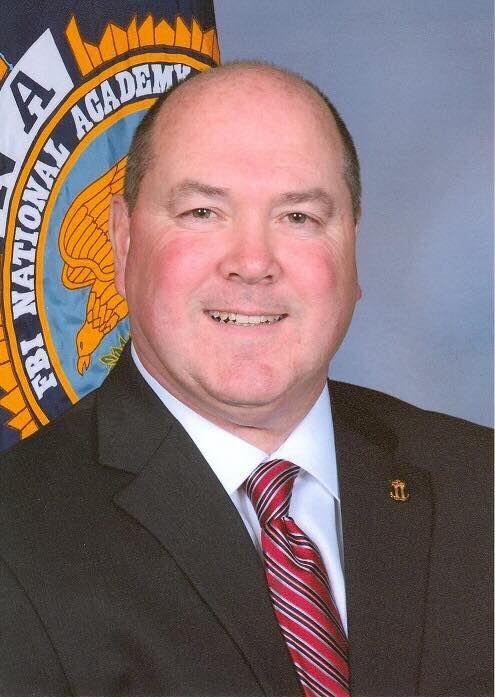 Keith Moses: My name is Keith Moses. I live in Hurdlow in the former home of Charlie and Mary Dixie Walker. I have two children, Eryn, and Michael. Eryn worked at the Iron Kettle during summer breaks from college. Michael is a member of the Tennessee Army National Guard and will be attending Officer Candidate School later this month.
In the late 90's my father bought a farm near Lynchburg. I fell in love with the community and adopted Lynchburg as the home I never had due to the many moves my father and I endured with our respective careers while serving our country. My mother and stepfather live in the former home of Dudley and Ann Tipps on Dillingham Hill. Both my brothers reside in Moore County and work for Jack Daniel's.
I am a 2019 graduate of the Lynchburg Leadership class. I have served as a County Commissioner since 2018 and I am the Chairman of both the Metro Utilities Board and the Board of Zoning Appeals. I have served as the past Treasurer of the Chamber of Commerce and have served as its President since January 2021. I also have served as a volunteer with the Community Outreach Luncheons for the past four years. I attend the First Baptist Church in Lynchburg.
I retired in 2016 after a 31-year career with the Federal Bureau of Investigation receiving the U.S. Attorney General's Excellence in Fraud Investigations, the Health & Human Services Inspector General's Exceptional Achievement Award, the FBI's Shield of Bravery and 14 letters of commendation. Upon retiring I joined my father in the cattle business. I earned my bachelor's degree in Accounting from the University of North Carolina at Charlotte and my master's degree in Business Administration from Millsaps College.
I was motivated to run for Mayor after the council was presented with a large, proposed property tax increase during the May 2021 session. Upon reviewing the actual budget numbers, it became clear the county had been consistently spending more money than it was receiving. In fact, the current budget approved by the council projects spending will exceed revenue by more than one-half million dollars.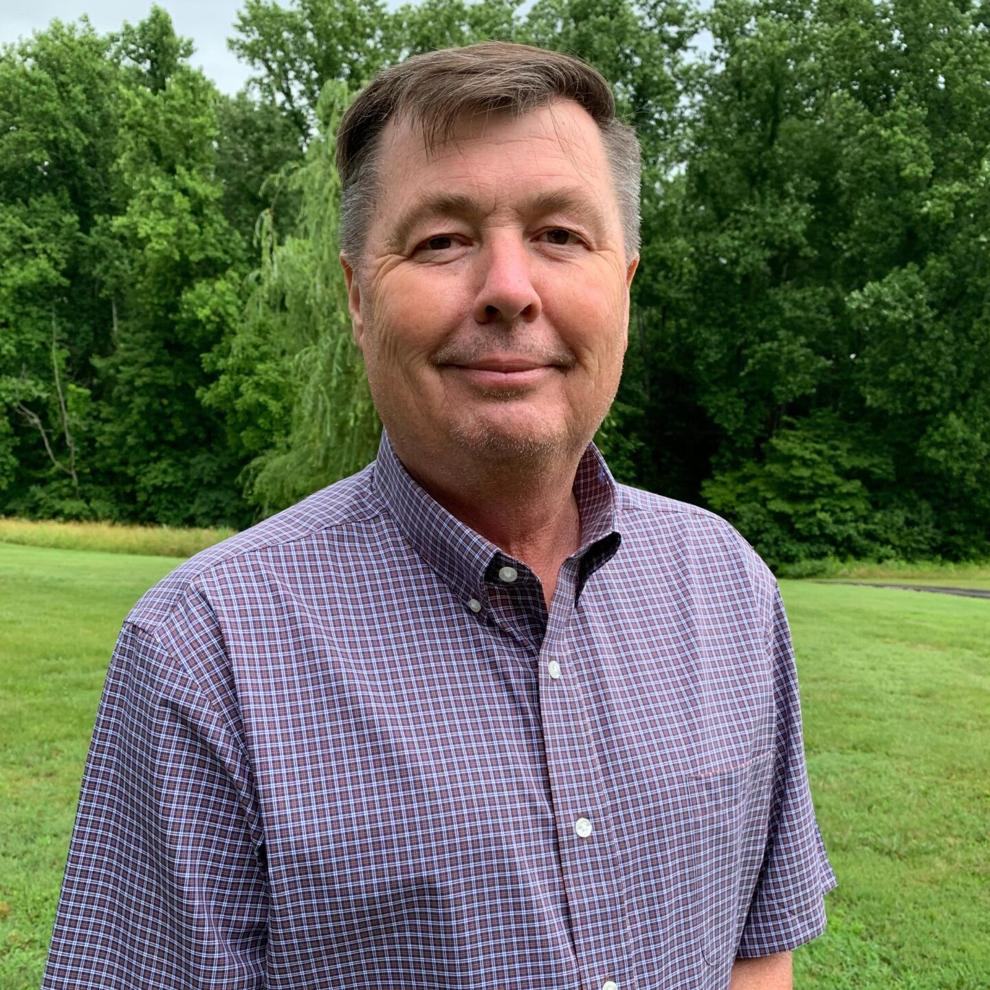 Sloan Stewart: Please allow me to introduce myself and ask for your vote on August 4, 2002, for Metropolitan/Lynchburg Moore County Mayor. My name is Sloan Stewart and I am a lifelong resident of Moore County. I am married to Cathy Cauble Garland Stewart. I am a 1985 graduate of Moore County High School and a graduate of MTSU with a Bachelor's in Industrial Management and Economics. After college, I managed our family farm which I still own and operate today with my brother. In 2002, I was elected to the Metro Council in the third district serving until 2009. In 2009, I was appointed Metro Executive by the Metro Council. In 2010, I was elected Metro Executive and the people voted to change the name to Metro Mayor. I was reelected Mayor in 2014 and served until the end of my term in 2018. I decided to run for State Representative in 2018 and could not run for both a state and local election. Currently I serve as Financial Center Manager of First Bank in Lynchburg as well as State Director of Tennessee Farmers Co-op and Farm Bureau board in Lynchburg. I am running for Mayor in 2022 to serve the residents of Moore County and help the county prosper in the future.
2.If elected, what are your top three priorities when you take office?
Durm: If elected, I would actually want to focus on four priorities (in no certain order):
1) Create more opportunities for our families and our kids. Aside from a few annual events such as Halloween and athletics throughout the year, there is not much for our families or our kids to do here. We need to work on that and offer opportunities for our local residents, not just the tourists. 2) Continue to address and improve issues at the water dept.  To my understanding, the mayor appoints the board but can vote if their isn't a quorum or if there is a tie by the board. While I hear it has been quite the undertaking, I would love to see what we could do to address current rates and support and augment future projects. 3) Continue to explore and address connectivity issues (internet) and broadband expansion in our area. 4) Focus on economic development. How can we help our small business community? We absolutely want to keep Lynchburg the same, but at the same time, we used to have a pharmacy, an auto parts store, a sporting goods store (where I bought my first ball glove), and a white tablecloth restaurant. And while we've never had a large selection of restaurants, and I am fond of the ones we do have -- a variety or a few more places to eat.
Estfon: My top three priorities as Mayor in Moore County would be to create and foster an environment of TEAMWORK and creativity, review the budget with each department head to understand wants vs. needs challenging each department for a 5 – 8% reduction in the overall budget they are responsible to manage, and lastly find ways to bring additional funding to Moore County by way of grants and industry.
1.            TEAMWORK can be defined as the cooperative effort of a group of people seeking a common end, this involves shared responsibilities and collaboration towards a common outcome. The available resources within our government will require Moore County to begin incorporating a cross-functional team approach during problem solving events.
2.            The newly elected mayor will inherit a budget they will be responsible for until July 1st 2023. The mayor will need to begin immediately working with the Metro Council and department heads on creative cost savings opportunities for the current fiscal year as well as the next. The department heads responsible for a line item in the budget will be challenged for a reduction to the overall budget, not necessarily within their span of control. In other words, nothing is off the table even if it's controlled within another department. 
3.            Funding for government services provided in Moore County can not continue to rest heavily on the tax payers of Moore County or the single largest industry in the county. Additional available funding must come from controlled growth by way of new industry or business and available state and federal grants. The newly elected mayor is an advocate for the county and should be actively seeking the right businesses that will benefit not only the business itself but the local citizens in way of employment opportunities or services provided within the county.
Moses: First, evaluate the county's financial position and take steps to curb spending wherever possible. The county is responsible for providing essential services for its citizens, but it should do so while minimizing the burden it places on the taxpayer. We have many senior citizens and others who are barely getting by on fixed incomes. Any increase in property taxes greatly impacts those who can least afford it. I would like to see the county cut back on spending where possible rather than to pass along a tax increase to the taxpayers.Another priority is to secure reliable high-speed internet for our citizens. When Covid-19 hit the country during 2020 we came to rely on internet service to conduct business, educate our children, attend church services and to hold on-line meetings when we were prevented from gathering in person. In 2019, I attended the Duck River Electric Membership Corporation's annual members meeting. Duck River advised it had embarked on a plan to bring high-speed fiber to every electric sub-station it operated. As that work is completed it will be necessary to provide incentives for an internet service provider to bring that connectivity to homes and businesses throughout the county. Equally as important is to increase the Metro Utilities ability to produce a sufficient supply of clean water to support growth. In the near future the building of an 80+ room hotel, 70+ tiny-homes and the planned expansion of the distillery will place the current water treatment plant at or near its maximum capacity. In addition, the sewer pipes are in need of repair and/or replacement due to deterioration from age and blockages caused by tree roots that impact the efficiency of the sewage treatment facility.
Stewart: The citizens of Moore County voted for a Metropolitan Government and adopted a Metro Charter back in the late 1980's. As mayor, I want to make sure that we govern by the Metro Charter as it is intended. Metro Charter is our guide to this type of governing from the duties of elected officials, budgeting, debt policy, and duties of boards and committees. As Mayor, I want to make sure each council member, elected official and department heads have a copy of the Metro Charter.
Secondly I want to attack the issue of debt for the county. Debt occurs in government, but I see no need in continuing paying interest for long periods of time. Continuing to use the Capital Project fund to pay cash for equipment and vehicles instead of issuing loans. This practice can save thousands of dollars. Paying interest is not a good return on investment for the tax payers.
Third I would like to prepare a five year strategic plan for the infrastructure and public safety needs for the county and to identify potential funding from grants. The goal of this plan is to provide quality infrastructure and public services to the citizens at a reasonable cost.
3.How do you plan to involve residents in the decision-making process in Moore County?
Durm: I am a collaborator! And, I whole-heartedly understand the importance of suggestions, different perspectives, and establishing a safe zone for offering ideas. I would not only welcome input as mayor, I would work to seek it out such as organizing town hall meetings, having regular constituent services days to hear and help residents with any possible issues, and somehow give folks the opportunity to weigh in where they may want to see improvements and to also hear what is currently working well for us too. I also realize we have folks with lots of institutional and historical knowledge from having served in various capacities before. Our new mayor would be remiss not to reach out to some of these fine folks.
Estfon: I plan to involve the residents of Moore County in the decision-making process by making the overall process transparent with easy to find information. The decision-making process should always be a transparent process involving the public. I would like to see that each of the meetings we hold are available by livestream technology, archived for viewing at the public's convenience and questions or comments sent to the head of each department so they can be answered timely. I would like to see survey technology used for polling the resident's opinion for anyone that would like to participate. I plan to host townhall style meetings regularly with any elected official that is willing to participate. Lastly, the policy of the Mayor's office will be "My Door is Always Open".
Moses: I want to see more citizens involved the decision-making process in the county. I would publish the agenda in the local paper and other media outlets well in advance of each council meeting.  I would also like to see the council meetings aired on a local radio station, the internet and/or a social media platform.  The council and board meetings could easily be streamed to the county Facebook page, YouTube and/or to a website.  I will publish a quarterly update on county matters; and most importantly I will have an open-door policy so I can answer residents' questions and/or address their concerns. As your Mayor, I promise transparency. I have no hidden agendas; my goal is to do what is in the best interests of the citizens of Moore County to the best of my ability.
Stewart: As Mayor, I want the residence to be confident that I am here for them. I am here to serve Moore Countian's needs. Relationships and communication through an open door policy, being in the community, listening and encouraging people to speak out at public hearings is how I hope to continue building a relationship and communication between myself and the community.  Input from citizens is a way to strengthen our government and community
4.During your term as Moore County Mayor, what progress would you like to see occur in the county?
Durm: I believe I addressed this in question two and in my top four priorities I listed above. 
Estfon: The progress I would like to see as Mayor of Moore County would be a continued expansion of our critical infrastructure and systems including roads, bridges, schools and emergency services required for steady growth paid for by the growth itself and not an increase to our local tax dollars or increases to our current services that are being provided. I would like to see transparency within all areas of our local government. I would also like to see that we support our local youth recreational leagues with safe and properly maintained facilities expanding the area to accommodate the growth and the interests in other sports.    
Moses: As I mentioned in my list of top three priorities, I would like to see reliable high-speed internet made available to every household and business within the county. I also would like to see our water capacity increased, and the sewage lines repaired. This will take time and large investment of funds but will ensure the county can meet the needs of its citizens and businesses for many years ahead. We are fortunate to have a staff of dedicated men and women who work hard to ensure the citizens of Moore County have a safe water supply.
Stewart: Progress is defined as forward or onward movement. As Mayor, I will keep our county moving forward: financially, lowering debt, improving infrastructure, and improving benefits for employees. This can be achieved the right way by defining our needs vs wants. Progress comes with a price tag, and we must always continue to be aware of our citizens on fixed income and not price them out of their homes!!
5. How do you feel about the state of tourism in Lynchburg? What do you think could be improved on this area?
Durm: Let's showcase the Lynchburg we love! It is not a secret tourism is a major industry for Metro Lynchburg-Moore County. It is a revenue driver for our community and one that also lessens the tax burden on residents. We need to be very intentional with our efforts and bring all partners to the table, making sure our small business owners and business owners around the square are included .  It is also critical we take every opportunity to maximize and utilize state grants for websites and other initiatives and work closely with our local attractions and business owners to ensure our local efforts are supportive and strategic. For example, an upcoming lodging development is exciting to some, but we would also want to look at what type of impact that would have as well as what types of opportunities may be  generated. A longer stay may mean longer shopping hours and more dining options? Again, let's be intentional, bring our partners to the table, take advantage of all state funding opportunities, and showcase the Lynchburg we all love.
Estfon: The state of tourism in Lynchburg needs to be reimagined if we want to see growth in tourism not only for Jack Daniel's but for our town as well. According to LynchburgTenn.com we are averaging over 250,000 visitor each year. Tourists are not encouraged to stay in Lynchburg with the current offerings of overnight hotels, restaurants, shopping or after hour activities. We are encouraging the tourist to visit the distillery, shop on the square for memorabilia, eat lunch in one of our award-winning establishments then pack up and quickly head to the surrounding towns including Murfreesboro, Nashville or even Chattanooga. I would like to see Lynchburg actively seek out a restaurant or two that can support a casual dining experience for not only our local residents but the tourists as well. The newly announced Hilton Hotels and Resort along with the recently approved "tiny homes" that may serve as Airbnb could help to fill the void we have in overnight stay options allowing the tourists an opportunity to spend more time in our wonderful town.
Moses: Tourism has a huge impact on our economy in Moore County. The Chamber of Commerce recognizes that Jack Daniel brings tourists to Lynchburg from around the world. The Chamber seeks to bring in tourists from within 90 miles of the square. When Covid-19 hit in March 2020, we incurred a loss of sales tax revenue when the Jack Daniel's Visitors Center shut down and travel across the country slowed to a crawl due to the spread of Covid.  I think with the hotel and tiny-homes community coming on-line in the near future we will see an increase in tourism and related sales tax revenues.
Stewart: Tourism is a big economic impact to Moore County. We need to continue to keep our historical values and heritage in place. Sales tax has an impact our budget each year.  Our merchants are the key to improving our tourism so an open door policy needs to be kept. Who knows better what the needs are to improve tourism than our merchants and businesses.
6. Describe your expectations for working relationship between the Mayor's office and Jack Daniel Distillery?
Durm: I would hope the incoming mayor (no matter who that may be) would not only want -- but work -- to have an excellent, working relationship with Jack Daniel's. It would be awfully short-sighted of the mayor to be at odds with Metro Lynchburg-Moore County's largest employer, who not only strives to be be helpful but be a good neighbor. Least we forget our last recession where similar, rural counties without any steadfast industry had unemployment rates of over 20 percent. Meanwhile, Jack employs hundreds and pays exceptional wages. Let's face it. Jack Daniel's is a worldwide, globally-recognized brand that has not been locally-owned since the '50s. The fact a corporation continues to provide approximately $500,000 (per a Jack Daniel's representative) in annual funding to the area each year (between their annual giving to local organizations and school programs and their annual pledge to Metro Lynchburg-Moore County) is unheard of by other government entities. And, most of those donations are not even tax deductible.
The Distillery also maintains the Senior Citizens Center, our local head start, the "Friends of Animals" rescue, and the town gazebo.  And while I am very aware some folks resent Jack and even claim they run the town. I would hope, if elected, to have such a relationship, we are not only able to maintain the current giving threshold but strategically work together to do even more for the community.
Estfon: The working relationship between the Mayor's office and Jack Daniel's Distillery should be handled as a strategic business partnership that is mutually beneficial to both Moore County and Jack Daniel's. Jack Daniel's is the oldest registered distillery in the United States contributing nearly half of our local tax revenue each year. Jack Daniel's has also provided a percentage of the sales from the commemorative bottles for the last 28 years along with other charitable contributions to Moore County and its residence. The contributions made to Moore County can not be offset with deals and agreements that may not put the residents of Moore County in a neutral or favorable position. I would expect that during my term as Mayor the relationship between the Mayors Office and Jack Daniel's would be professional, productive, and positive while keeping the residents of Moore County first in all decisions made.
Moses: Jack Daniel is the largest employer in Moore County. Many of Jack's employees live within the county and play an important role through their volunteerism. Jack Daniel is an excellent corporate partner and continually supports the county through financial contributions, support of our schools and by bringing tourists to town.  Lynchburg and Jack Daniel's are for the most part synonymous throughout the world.  Lynchburg needs Jack and Jack needs Lynchburg.  It is an equal partnership that should be valued, respected, and nurtured.
Stewart: Jack Daniel is our number one employer and tourist attraction. The relationship between the Mayor and Jack Daniel needs to be an honest and open relationship that works together to achieve our goals of preserving our heritage and promoting our community.
7. Any other information that you would like to share?
Durm: Sure! A few, fun facts!
•             The youngest child of five, I am the daughter of the late Orval Awalt and Oma Lee (Bunt) Durm.
•             I am a University of Tennessee graduate. GO VOLS!
•             I've been married to my husband, Brian, for four years.
•             We have two fur babies, Dilly and Clooney.  (Thanks to our wonderful "Friends of Animals".)
•             I am a chicken wing connoisseur. I love minute steak accompanied with mashed potatoes and a bird's nest, and I am not a "career politician", as this is the first time I have ever run for public office. But like a friend once said... "If you were having surgery, would you want the surgeon performing their first surgery? Or, the surgeon with lots of surgeries and experience under their belt?"
•             Did you know there is a pledge for the Tennessee State Flag?
•             And for the record, my legal name is Leanne Durm. I respectfully ask and would be most thankful for your vote. Thank You So Much!
Estfon: Christian, Conservative, Dedication, Accountability, Transparency & Small-Town Family Values are not political campaign slogans, but a way of life. My Christian values have taught me that "Whatever we do to the least of our neighbors, we do to Him". If elected to serve Moore County in the position of Mayor, I will represent the county with the same zeal I have for the Lord, my Wife and Family. I will demonstrate as a leader dedication to the cause, accountability thru transparency & conservative small-town family values that live within each of us striving to see greatness for the next generations to come. 
Moses: During my five-year assignment in Nashville, I directly supervised more than 100 personnel; served as the SWAT Team Commander; and served as the On-Scene Commander for the safe recovery of a 3-day old kidnapping victim.  I was instrumental in drafting and administering multimillion dollar budgets.  In addition, I was the primary FBI liaison to all federal, state and local officials in Nashville to include the Dept of Public Safety, THP, TBI, the Governor, The Sheriff's Association and the Tennessee Association of Chiefs of Police.  I was able to build relationships that enhanced the FBI's ability to investigate crimes and helped to protect citizens throughout the U.S.  
Early voting begins July 15 and continues thru July 30. During this period, you can vote at the Moore County Election Office located in the County building from 9 a.m.-5 p.m. Monday-Friday. You can also vote from 9 a.m.-noon Saturdays.
Stewart: My open door policy remains the same as when I was in office from 2009-2018.  Call or text me at: 931-580-5229 with questions or concerns.