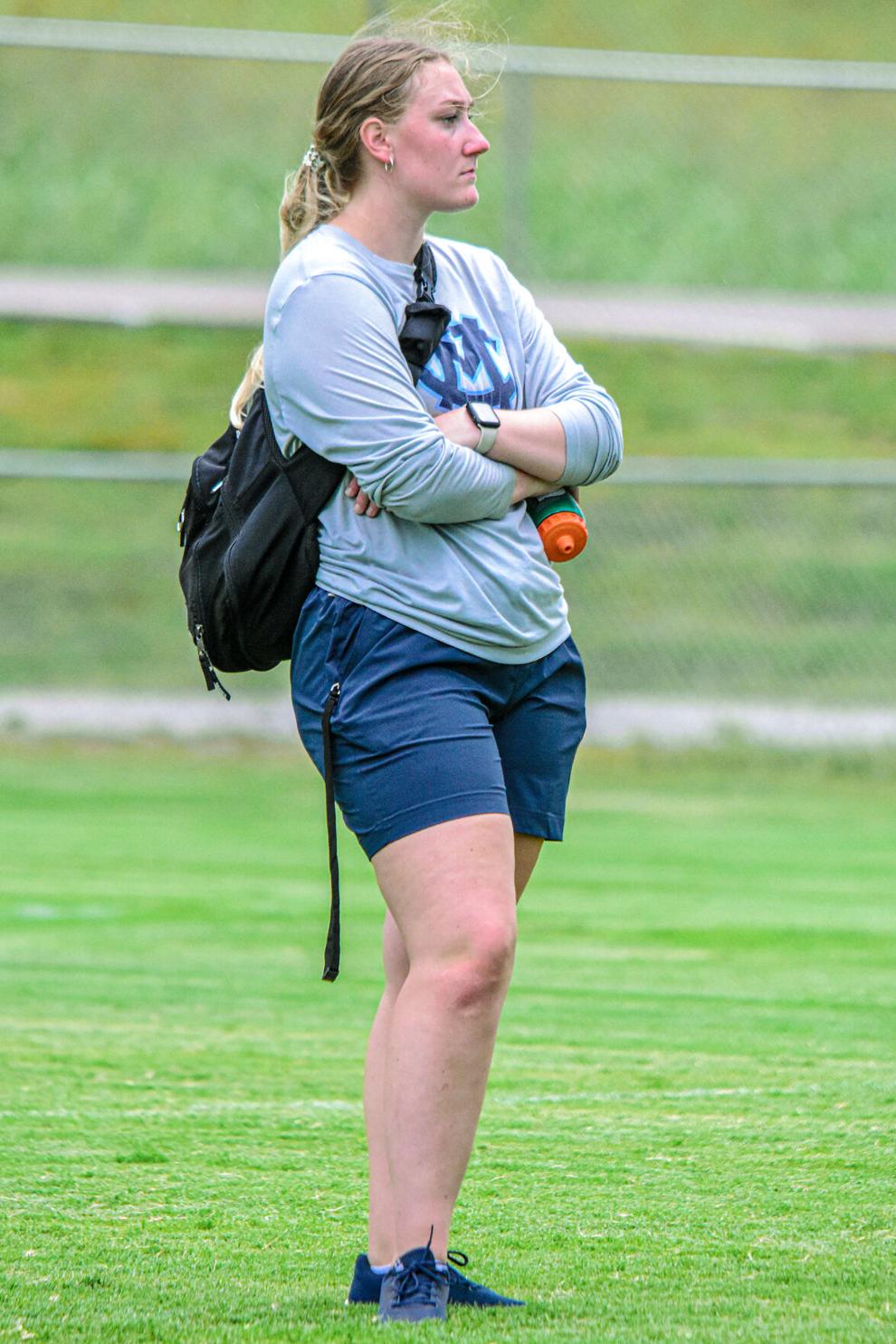 Athletic Training has been described as a profession that is a cross between an EMT (Emergency Medical Technician) and a PT (Physical Therapist), and Moore County's Athletic Trainer Bailey Sanders couldn't agree more.  In emergency game time situations, Athletic Trainers are typically the first responder on the scene and have to possess the knowledge to address and respond appropriately.  In addition to game-day responsibilities, Bailey also works closely with injured athletes and their doctors and physical therapists in helping with full recovery.  "Usually when there is an injury, it means that there is a weakness somewhere.  We work with the other medical professionals to not only get athletes back to where they were, but to come back better and stronger than before, not just physically but also mentally," Bailey said.
Originally from Watertown, TN, about 20 minutes outside of Lebanon, Bailey is used to the small town life and atmosphere.  They have Lynchburg's one red light beat with just one blinking yellow light in Watertown!  Bailey grew up with three sisters and played softball and volleyball.  In high school, two sports-related meniscus tears in her knee required surgeries and extensive rehabilitation and physical therapy which helped her recovery greatly.  Hoping to one day help others in the same way, Bailey graduated high school and entered Middle Tennessee State University with the intention of seeking an exercise science degree as the prerequisite to become a physical therapist herself.  In her second semester of her freshman year, an English class assignment changed her path.
The English professor asked students to further research and write about the careers that they were working towards.  Upon further research, Bailey found that the job description of an Athletic Trainer fit better into what she would be interested in, being hands on, creative, fast-paced and not in a traditional clinic setting. She aced the necessary prerequisite classes over the summer to not fall behind and was accepted in the Athletic Training Program.
The Athletic Training Program at MTSU is an intensive hands-on three-year program and Bailey graduated with honors at the top of her class.  Moore County High School is her first job out of MTSU and she also works part-time with athletes at Motlow State.  There is no typical day as an Athletic Trainer and the hours can be long.  Bailey met her husband, Kolbe, in high school and dated throughout college.  She shared that Kolbe is understanding of her schedule and knew what to expect as he was by her side through her clinical training in college.  "He is amazing, he loves to come out to games to support me and the kids. He does what he can to make things easier for me and is very supportive," Bailey shared.  Bailey and Kolbe are huge baseball fans and are currently working towards visiting all 30 MLB stadiums!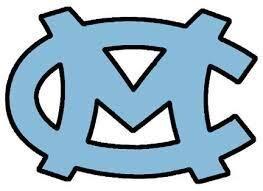 Bailey is an integral part of Moore County Athletics and says she can see herself being here for a long time.  When asked she feels is the greatest part of her job, she "I get the opportunity to watch these kids grow and excel in their chosen sport.  You become a confidant and a friend and get to be there for them when they need an ear.  As a trusted adult, you naturally build relationships and trust and you get close with them.  I strive to build a safe space here in the training room," Bailey said.  "I get to be in their universe and I love them like my own."
The outpouring of praises from Moore County's coaches is a testament to the knowledge and dedication that Bailey brings to MC Athletics: 
Moore County Athletic Director Josh Deal- "We as a school system are lucky to have Bailey, she is hard working and devoted to making sure our athletes get the best care possible day in, day out.  She spends countless hours preventing or rehabbing injuries and supporting our school.  She is very professional and a great asset to our school, everyone should stop her and thank her for the job she does for us!"
Moore County Wrestling Coach Kevin Pearson- "Bailey Sanders is a great young lady!  She's always dependable and she helps the wrestling program all the time.  She keeps me informed and you can tell she cares about the kids and loves wrestling.  Her husband is great, we hope that they make the move down here and stay in Moore County. The kids like her, she's so great that some of the kids would rather see her than go to practice!" 
Moore County HS Girls Basketball Coach Chad Spencer- "Bailey does an amazing job with all our student athletes.   Bailey is always available to help our athletes.  She is very professional and a hard worker.  The players, parents and coaches trust and depend on Bailey a lot.  Our school is extremely lucky to have Bailey."
Moore County MS Boys Basketball Coach Kinsley Logan- "The middle school boys team has really appreciated her willingness to go above and beyond to make sure each player is healthy. She truly cares for every athlete in every program and wants what's best for them, not only as athletes but as individuals. MC is really lucky to have her!"
Moore County HS Boys Basketball Head Coach Justin Brown- "Bailey is absolutely great at what she does.  She never misses a practice or game and is always available when our kids need her.  She is extremely knowledgeable about her field and does a great job taking care of everything that our athletes need her for. She always has the best interest for our kids in every decision she makes and is a valuable asset to the athletic programs, school, and kids in Moore County."
Moore County HS Softball Head Coach Kim Harvey- "She is truly loved by my girls and they are confident in her ability to help them through any ache or pain.  She is always there for them - she even takes care of the coaches.  We are very blessed to have Bailey as a part of our softball program!   She's a former softball player, so that makes it even better!"
Moore County HS Baseball Head Coach Randy Morey- "Bailey is not only an outstanding trainer, she is an outstanding person. Bailey knows her stuff and communicates it so well to us coaches. She works incredibly well with the students and like I said before, she really knows her stuff. Honestly, Bailey is one of the best trainers I have had the pleasure to work with in my 23 years of coaching!"
Moore County HS Tennis, Assistant HS Football, and Head MS Football Coach Manny Buchanan- "Bailey is such an asset to our sports programs here at MCHS and MCMS. I've coached football, basketball and tennis while at Moore County and no one takes better care of our athletes than Bailey. It doesn't matter if it's a main sport like football or a less popular sport like tennis, she cares for all of our kids the same. She is one of the hardest working trainers I've ever seen."